Two New Products!
Tasty Tidbits is happy to annouce the launch of two new products. Meet Vinolicious and Chocolicious! Two great products to create the perfect summer treat. Just mix with wine and water then freeze. It just does not get any better. Download a
RECIPE CARD
to create more taste sensations.
Tasty Tidbits.....we turn SPICE into SPECIAL!
Welcome to the home of Tasty Tidbits Gourmet Foods. We are excited to bring you our delicious line of dips and cheese ball mixes, bbq rubs & marinades, dessert mixes, pasta sauce mixes, beverage mixes and more! All of our products are prepared and packaged by hand in Winnipeg, Manitoba. A high standard for our gourmet mixes has been set and we use only the freshest ingredients of the highest quality. We are proud that all of our products are without MSG or preservatives. All of our Dip and Cheese Ball seasonings contain no salt/sugar/additives/preservatives/msg.

We are grateful to have such wonderful customers and that's what keeps us striving to be the best. We work hard in our kitchen so you don't have to in yours!
---
We are proud members of the
Manitoba Food Processors Association.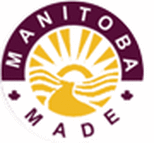 We are proud members of the
Saskatchewan Craft Council.

---